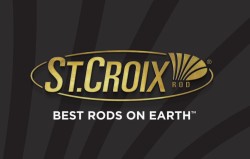 The St. Croix story has evolved over 70 years with their path taking many different twists and turns, with some being more successful than others. But the occasional misstep has never defined them. St. Croix built the most advanced fishing rod facility in the world and with it, a world-class brand that has earned the respect and admiration of anglers around the planet.
Whether your rod was made in the Park Falls, Wisconsin headquarters, or if it comes from their state-of-the-art factory in Fresnillo, Mexico, you can rest assured that your St. Croix rod was handcrafted, from start-to-finish, by passionate and talented members of the St. Croix team.
Unique to the fishing rod industry, St. Croix has complete control over the sourcing, manufacturing and craftsmanship that go into building their rods. Whether it takes place at the headquarters in Park Falls, Wisconsin – or the state-of-the-art, fully St. Croix owned, factory in Fresnillo, Mexico – each rod is a product of the passion and attention to detail of the talented people who make them. This is why St. Croix leads the industry with it's warranty and service. You know when you buy a St Croix Rod that your are not just buying The Best Rod on Earth, but the best service too.