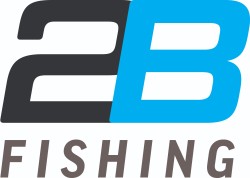 Longtime fishing industry innovators Paul and Gregg Thorne, release the new and exciting 2B FISHING brand. 2B products harness over 35 years of fishing knowledge presenting today's trend setting designs at a competitive price for every angler's needs.
2B's 2019-20 ice lineup includes six highly sensitive, action specific ice rods teamed up with a quality aluminum machined spooler ice reel and an innovative compact ice gear carry bag. The lineup has been researched and tested for years to be a certain hit with today's modern ice anglers.
Warranty: 2B Fishing Rods carry a one-year warranty against manufacture defect.
| | | | | | | |
| --- | --- | --- | --- | --- | --- | --- |
| Model | Length | Power | Action | Species | Retail | UPC |
| LIL NOOD | 25" | Noodle | Fast | Panfish | $79 | 850003716343 |
| BIG NOOD | 30" | Noodle | Fast | Panfish | $79 | 850003716350 |
| FAST DRAW | 30" | Med. Lite | Extra Fast | Panfish/Perch | $79 | 850003716367 |
| SOFT TOUCH | 30" | Lite | Moderate | Crappie | $79 | 850003716374 |
| PROSPECTOR | 32" | Medium | Fast | Walleye | $79 | 850003716381 |
| PROSPECTOR XL | 36" | Medium | Fast | Walleye | $79 | 850003716398 |